The Air Loom Audio Guide App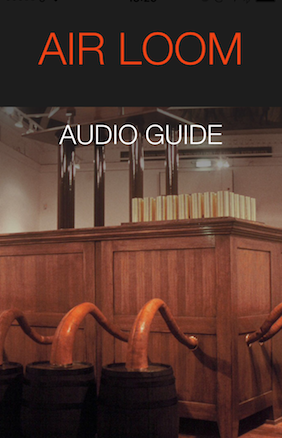 An audio guide has been designed to accompany the Air Loom sculpture. The artwork will be on show in Bethlem Museum of The Mind in London from September 2016 for a year and the sculpture is best viewed with the Audio Guide.
The audio tour app is available on Google Play for Android and on the iOS app store for iphones. The app will also work on tablets, but is optimised to be used on small devices. we reccomend using the app with headphones which are available at the gallery desk.
The app is a small download file (5mb) and will install quickly on a mobile network.